Quay Planning
Captains and ship owners will love the new quay booking tool. They will experience excellent customer service, and you have real-time control and overview. Improved planning and communication will also grow your business.
Faster turnaround
You will know exactly when vessels arrive with movements automatically registered by the minute. With a user-friendly mobile app, our new tools cover all your services. Boost vessel turnaround efficiency and get rid of yellow notes for revenue registration!
Invoice on departure
Instant invoicing for your customers! We will get you up and running. Key information will be available, and invoicing is triggered on vessel departure. The powerful pricing engine will do fast and automatic price calculations.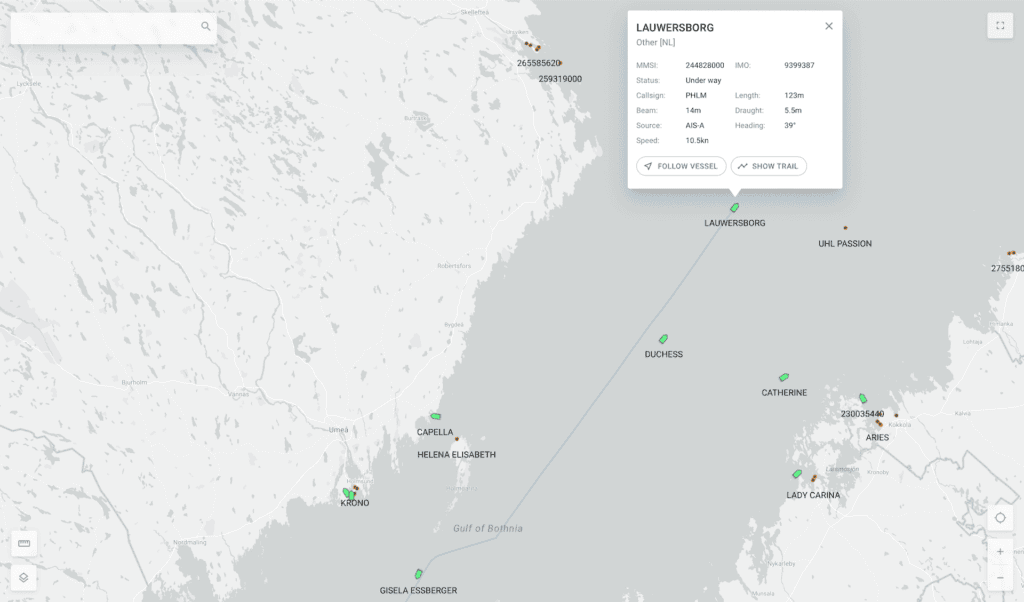 ais and port calls
Berth planning
In the port map berth plans are set and shared with third parties. If needed precise mooring plans can be created in minutes. A berth calendar with drag-and-drop functionality gives an always up-to-date situational image.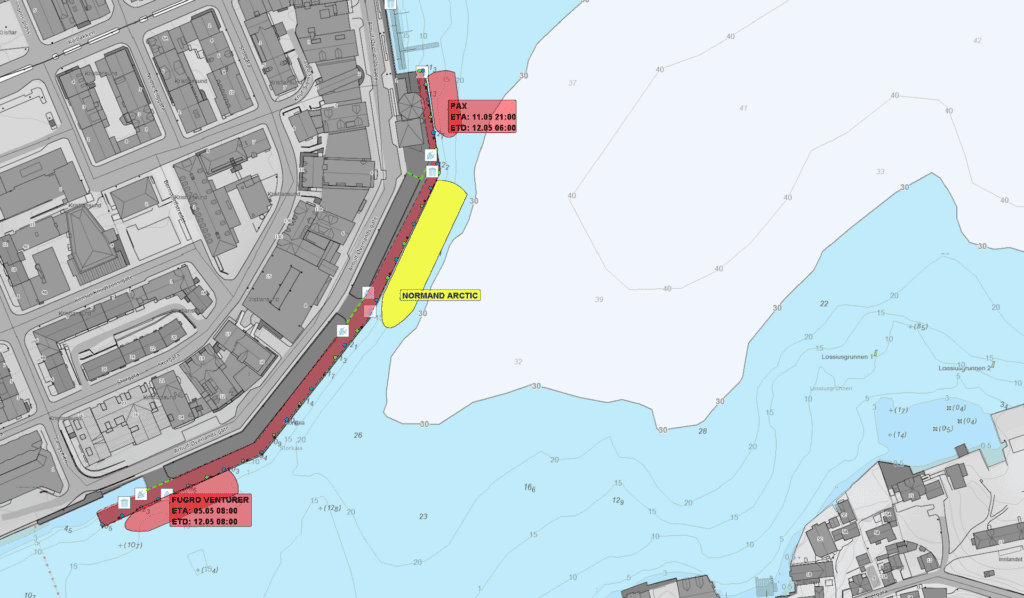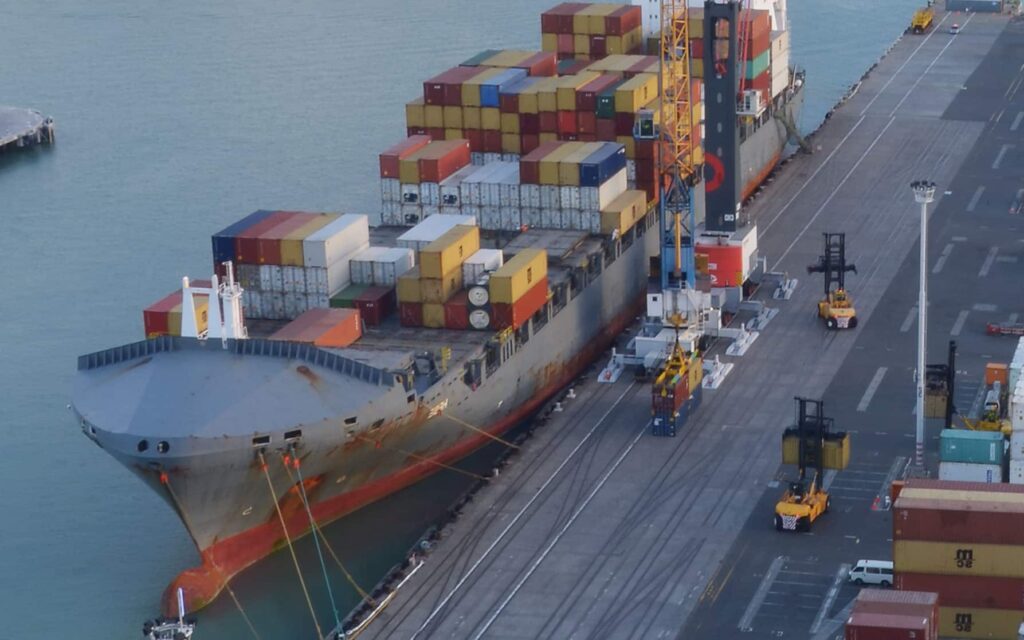 mobile application
Quayside work orders
Port call services, booked via a portal or entered in the PMIS, find their way to the mobile for execution on the quayside. All services, by the port and third parties, are automatically sent to invoicing and statistics considerably reducing the number of emails
Statistics and invoicing
Invoice on departure
Port comes with statistics templates to use internally or share with third parties. Port calls, port call services, cargo, freestanding services, and fixed agreement such as rent of areas or warehouses can be invoiced using Port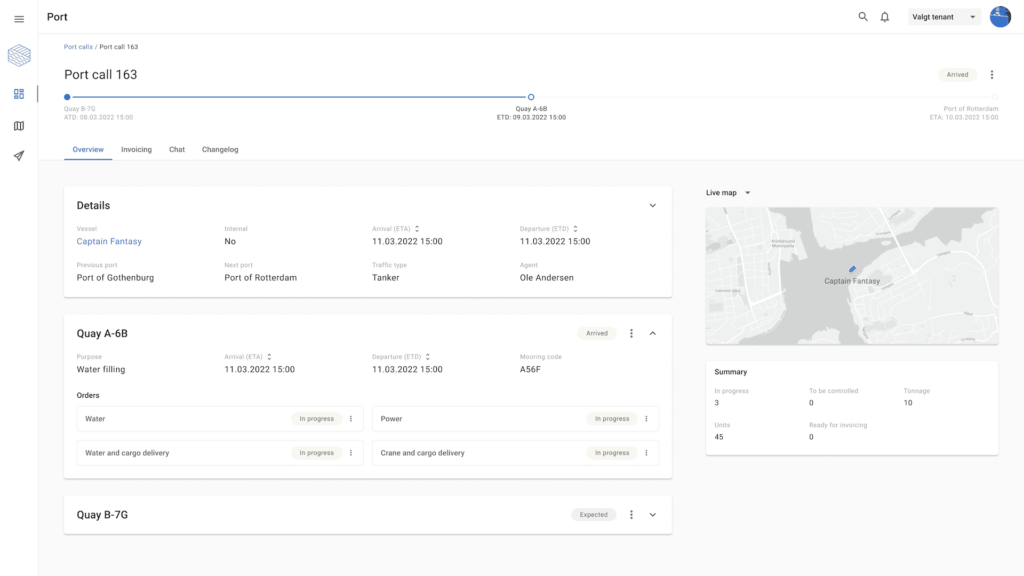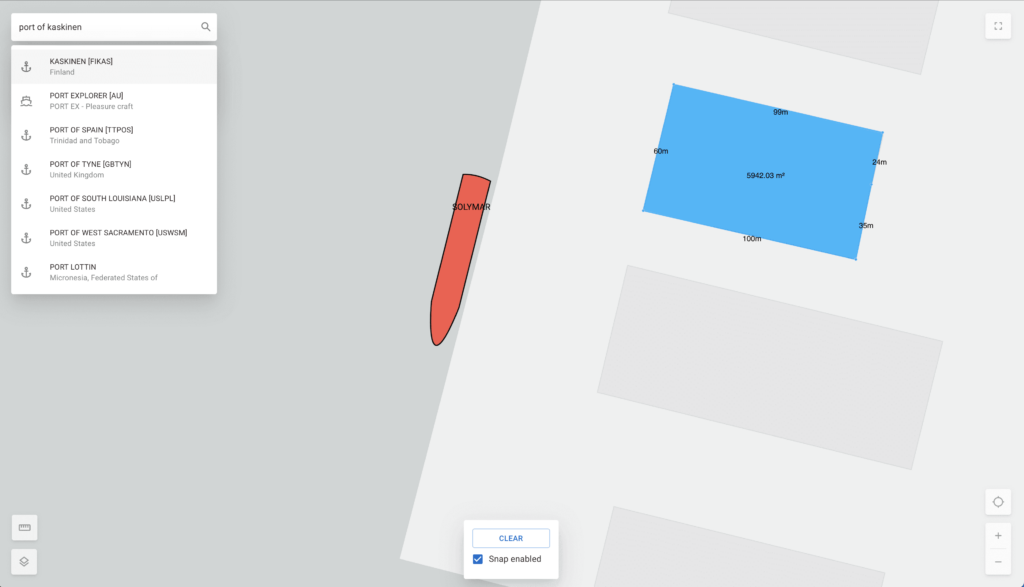 Port assets
Your asset map
Port ensures all your port assets are visible in the PMIS map. They can be ladders, quays, warehouses, fences, water posts etc. Work orders and statuses can be allocated to assets such out-of-order or leased. Assets can be added or removed using coordinated references.
Business Intelligence
Port BI
We believe that less time should be spent on searching, developing and presenting data, and more time on making the correct decisions for your port authority. Grieg Connect's Explore offers strategic decision-making data in a simple-to-use desktop and mobile interface for not only your management and board but also quayside personnel.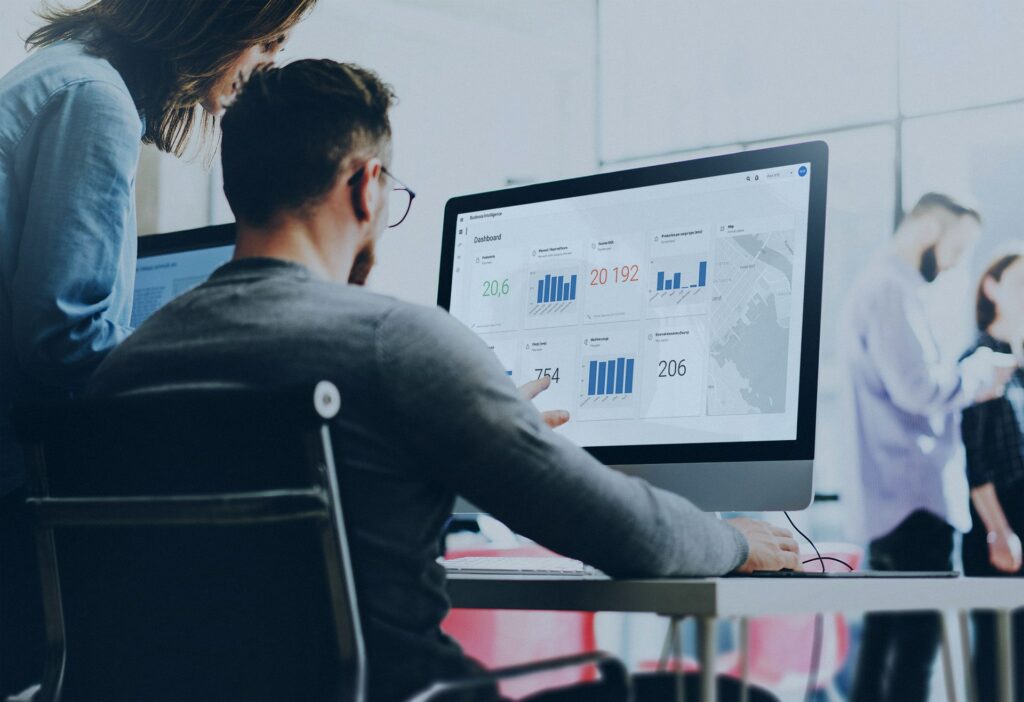 Product features

At short intervals without any downtime, we provide new features to ensure that Port, your cloud based Port Management Information System, remains state of the art.
---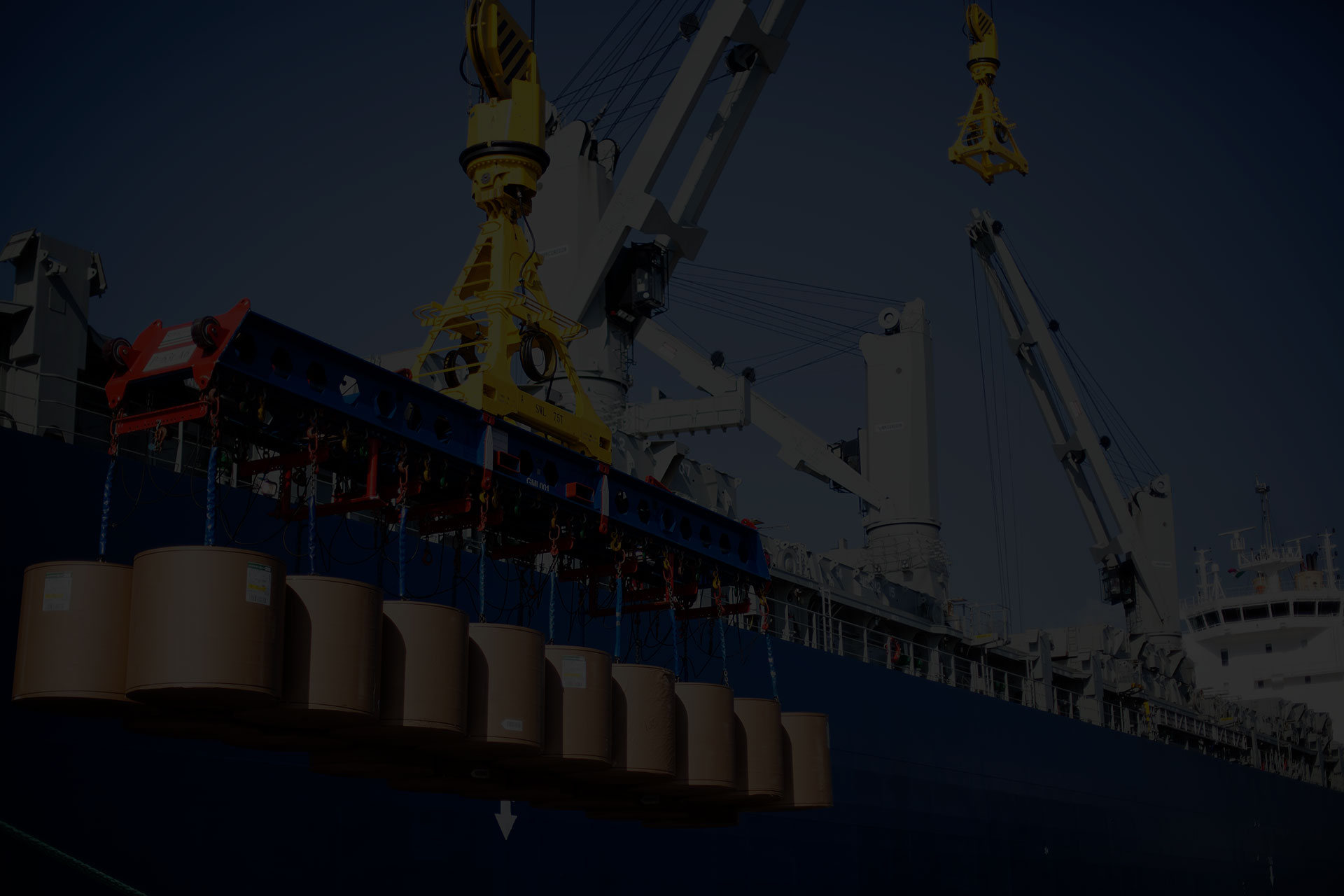 "With a varied, complex business in cruise, ferry traffic, containers, offshore and bulk / general cargo, the port of Kristiansand needs a skilled solution provider to keep daily operations running. Grieg Connect is that reliable company delivering good, future-oriented solutions for us.
Their Port management system integrated with Maritime Single Window & AIS gives 100% overview of all calls. In addition, Grieg Connect has developed Apps and Connectors to gain control of deliveries of goods / services and goods unloading / loading. The statistics module, Insight, is also a very good management tool for strategy work, budget work and price structure. "
– Port of Kristiansand
Get in touch with our sales team for more purchase information