Operational planning
Proactive resource planning of personnel and machines for port calls and terminal activities provide insight and understanding for your team
Resource utilisation
An optimised plan reduces lead
times, improves resource utilization
and reduces costs for your port, container- or industry terminal operations
Workorder in mobile app
Full transparency from planning to delegation and execution in an easy to use mobile app including hours, lists, worked machines, activities, cost items and invoiceable activities etc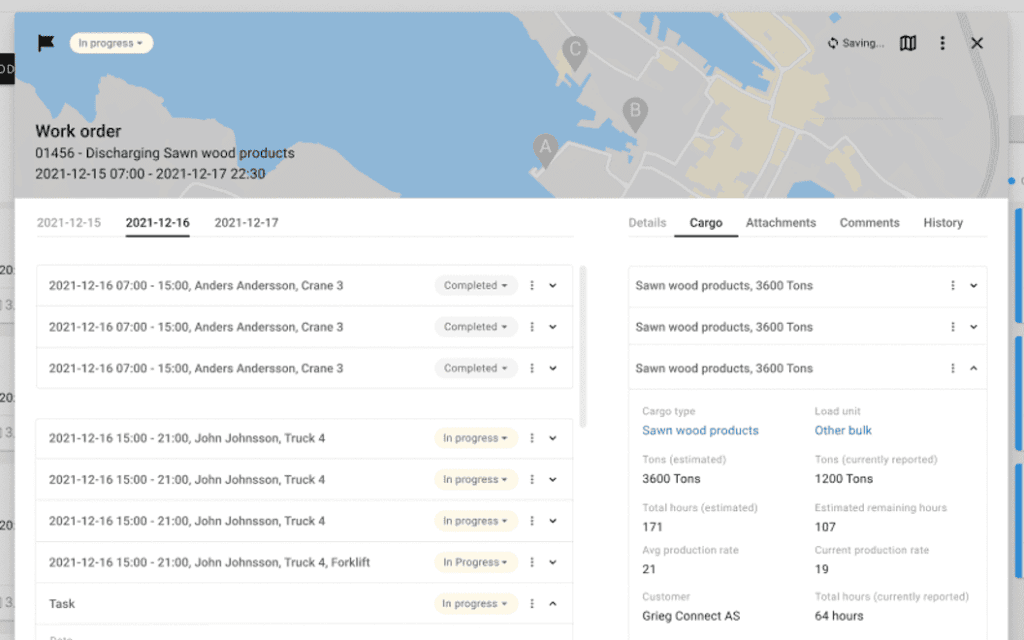 Resource planning
Easy project creation
Create a project structure for your workorder such as a port call. Plan provides ready-made templates to populate. Drag and drop machines and personnel to defined activities, then you are set to go using digital resource planning.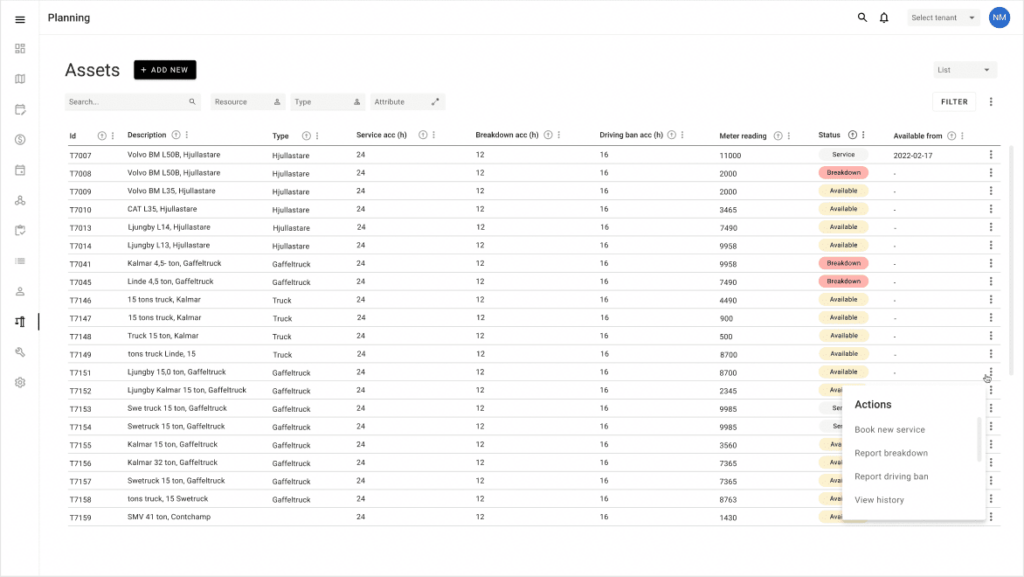 Production and maiNtanance
One view for everyone
Plan gives you a stellar view of available resources. Resources not available can be personnel on vacation, sick-leave or otherwise occupied. Similarly machines can be at the workshop, out of order or occupied on a different work order.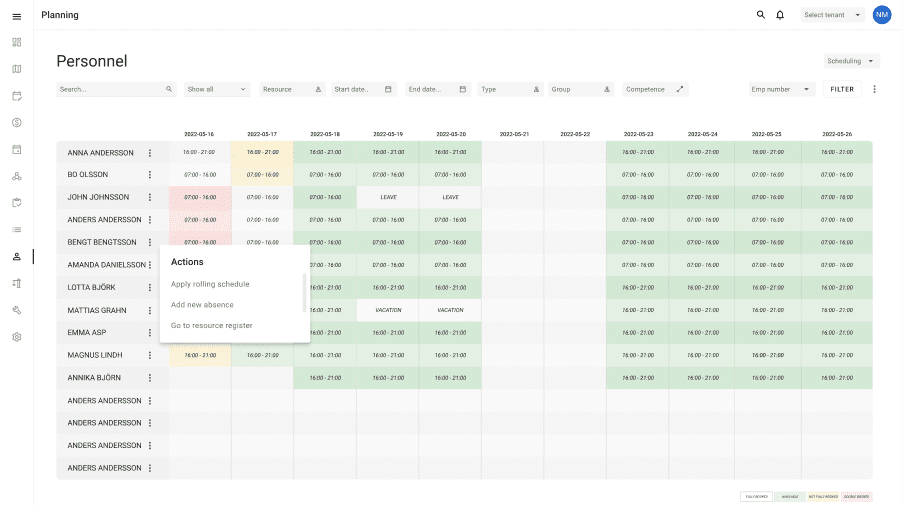 Tasks and competencies
Compliant planning
Plan matches tasks and resources based on the competency needed such as a driving licensee for a truck or a variety of courses. This ensures your planning is compliant while giving you the overview needed to get the job done.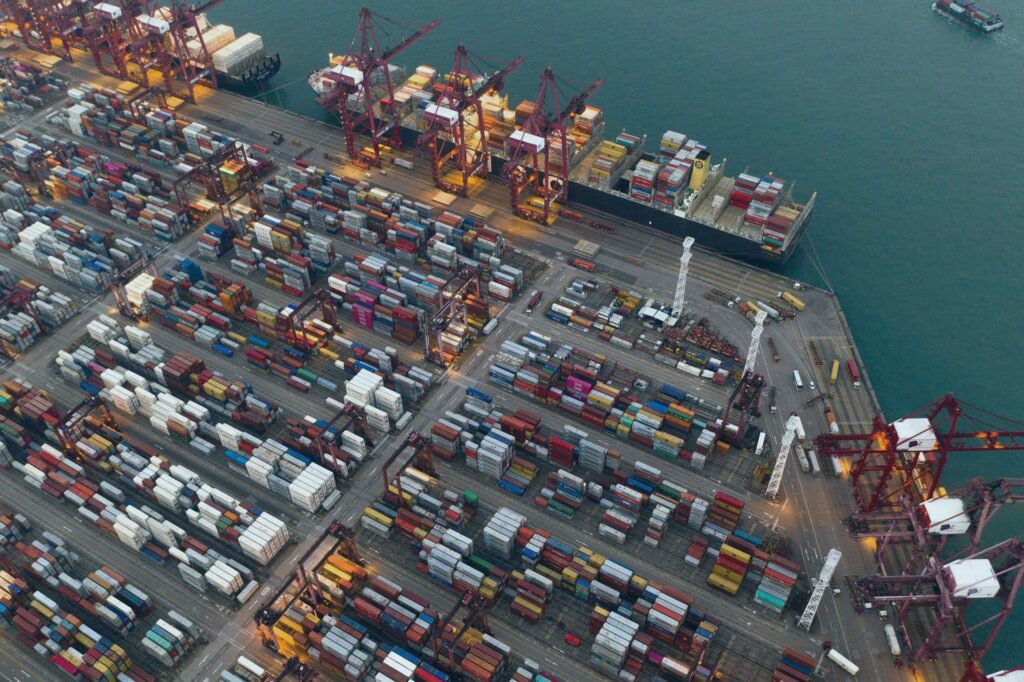 KPI and Analysis
Robust data
Using digital planning you're set to secure comprehensive data such as production speed, bottlenecks or other decision-making information.
In Grieg Connect we believe that efficiency improvements are born from good data.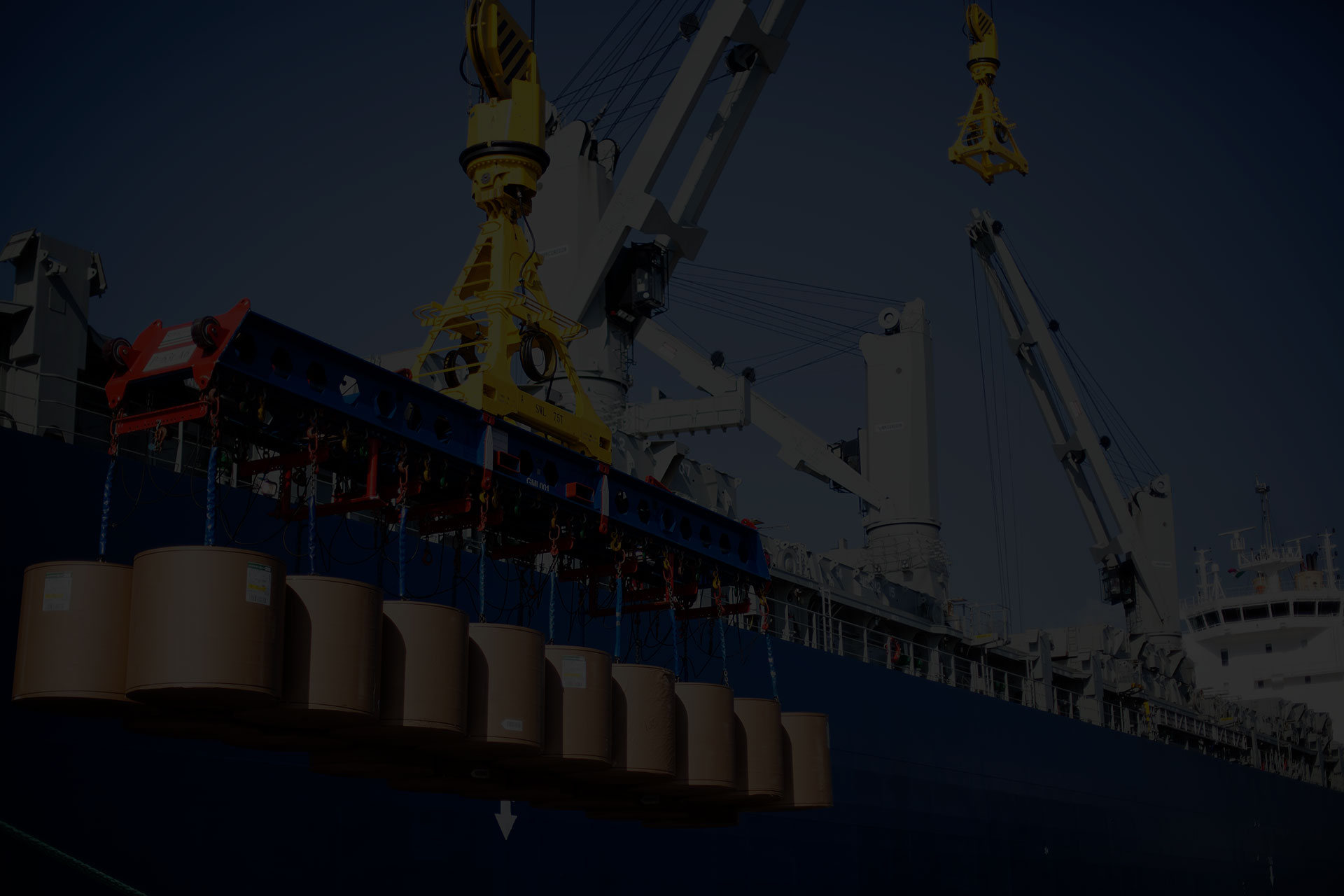 "With a varied, complex business in cruise, ferry traffic, containers, offshore and bulk / general cargo, the port of Kristiansand needs a skilled solution provider to keep daily operations running. Grieg Connect is that reliable company delivering good, future-oriented solutions for us.
Their Port management system integrated with Maritime Single Window & AIS gives 100% overview of all calls. In addition, Grieg Connect has developed Apps and Connectors to gain control of deliveries of goods / services and goods unloading / loading. The statistics module, Insight, is also a very good management tool for strategy work, budget work and price structure. "
– Port of Kristiansand
Get in touch with our sales team for more purchase information