Implementing our Terminal Operation System (TOS) has put three terminal operators – together responsible for 50% of Norway's total container volume – firmly in the digital vanguard. They have great feedback on how cutting-edge TOS modules are helping them boost efficiency, save time and save cash.
A lot's been going in the terminal and cargo space at Grieg Connect and there's more in the pipeline for 2021. Since pinpointing our Terminal operating system (TOS) as a core focus area back in 2019, we now have partnerships in place with forward-looking operators Westport, Greencarrier Shipping & Logistics and NorthSea Terminal (NST). All three are growing fast and got lucky when they chose Grieg Connect as their digital partner (we got lucky too of course!).
Just to refresh your memories, Terminal is a state-of-the-art, agile container TOS covering everything you need to manage container movements, gate flows, berth and yard planning, EDI transfer, reporting and invoicing in a high-tech but affordable cloud-based package.
We by the way made a great article on selecting the best terminal operating system for your needs. If you would like a list of essential and good-to-have features, suggestions for technology choices and benchmark numbers, then please visit our ultimate TOS guide
On the same wavelength
Mixed terminal operator Westport is expanding its standardized model along the Norwegian coast, and wanted help to streamline operations and ensure its continued attractiveness to customers.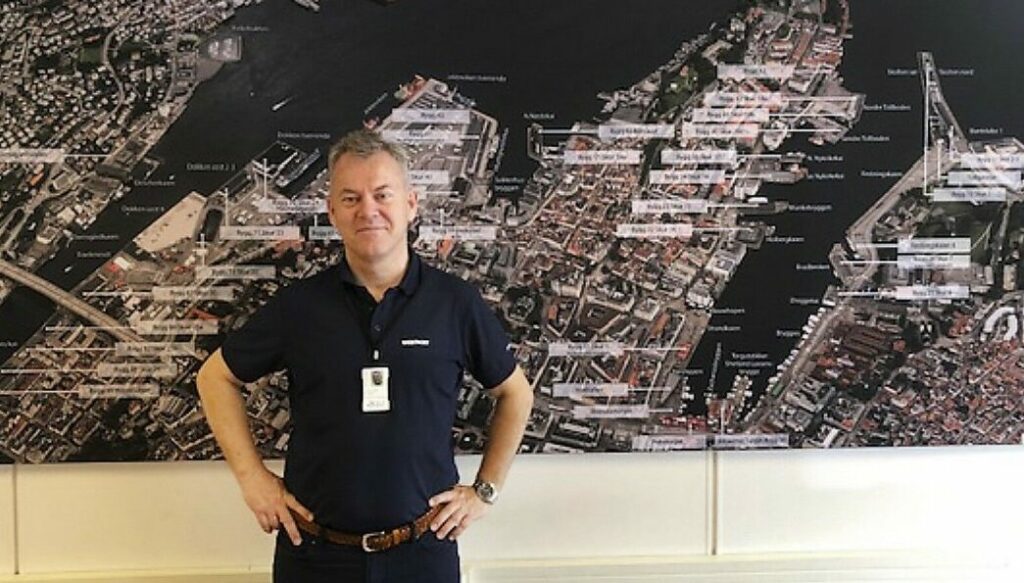 Its terminals in Stavanger and Bergen piloted our Mixed Cargo and RoRo solution last year and now have a live overview of loading and discharge of all cargo objects. Digital functionalities they've adopted include:
Using our vessel ETA prediction (machine learning)
Triggering automatic client reporting and invoicing through their cargo App.
Keeping records and timestamping every cargo movement.
Automatic overtime calculations.
Planning port calls in the AIS-based planning tool.
Innovating together
Over at Greencarrier they are in the midst of a rebranding their five container and RoRo terminals to Greenport Services. Under that umbrella they operate in Bergen, Moss, Larvik, Drammen and Kristiansand. Their focus in 2020 was to optimise operations through two key initiatives – a new data-driven yard-planning module and increasing efficiency and security of their new smart gates in three terminal locations. Who did they come to? Yes, Grieg Connect.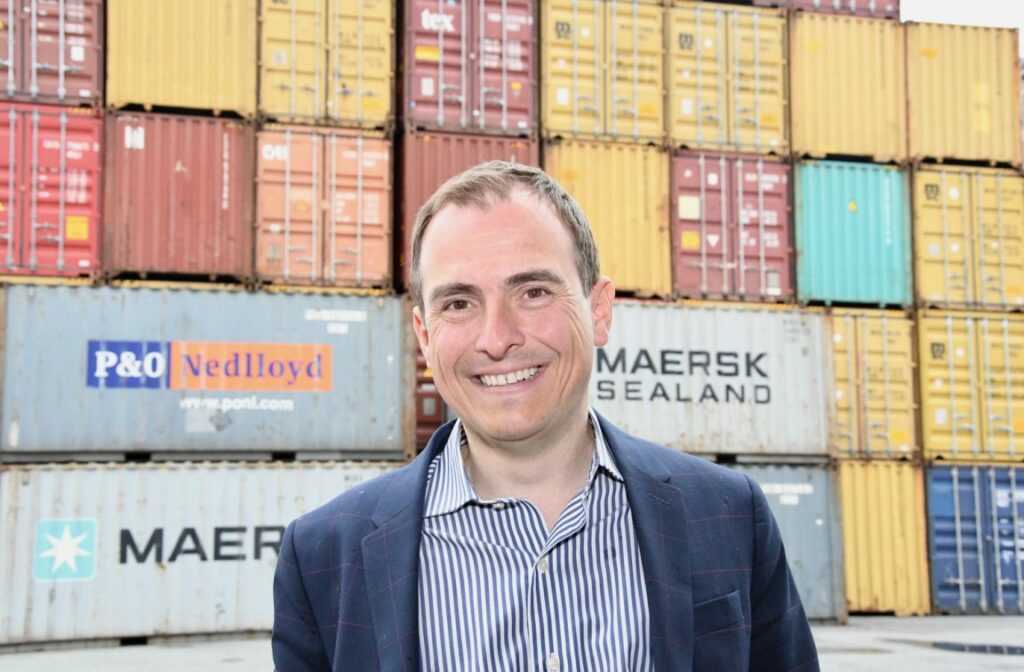 All five terminals went live with our terminal operating system (TOS) at the start of the year in what was a massive joint effort. Like a well-tuned orchestra, their Smart Gate solution is now seamlessly handling:
Automatic number plate recognition in the gate.
Damage control with pictures and video.
ISPS regulations and port security.
Cargo information – triggering tasks for the reach stackers.
Getting smarter and smarter
NorthSea Terminal (NST) in Brevik is seeing cargo volume grow substantially while also preparing to become home base for the zero-emission container ship Yara Birkeland. The battery-powered vessel is scheduled to move gradually from manned operation to fully autonomous operation by 2022.
NST defined three criteria when planning its new smart gate with Grieg Connect last year – increased gate flow, unmanned gate, and fully mobile and self-serviced by the approved drivers.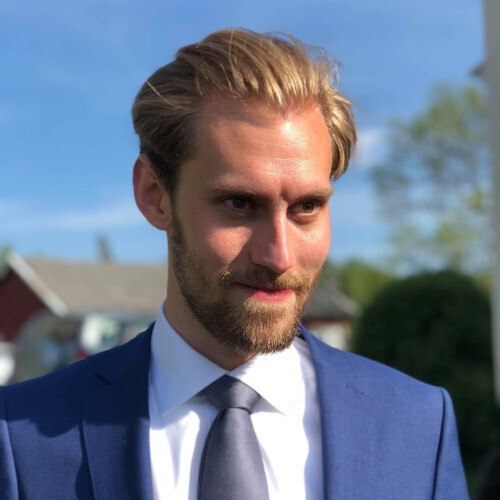 Other cool stuff happening in our TOS this year
Our mission is to help make your business more efficient and profitable, and we are constantly racking our brains for new value-added ways to do it that are also easy to use. Among the new TOS features we're working on right now are:
New cargo standards: The container majors are shifting towards real-time communication protocols for cargo operations and exchange of loading and discharge information. Our developers are really happy – and we are now supporting the core elements in the new industry standards (and moving slowly away from legacy EDI).
Yard plan implementation and testing machine-based planning strategies will be an important part of getting value from the new smart planning tool in our TOS – giving recommendations for optimizing yard layout, upcoming vessel calls and cargo operations.
Our new reefer-control module is ready for use. Getting feedback from terminals on how it works will help the fine tuning.
A digital customs module is in the works that will be connected to the customs authorities system. This flow can be made very smooth and automated when connecting it to the gate-out process!
An operative module for registering damage. No need for pencil and paper.
Customizable workflow module with checklists and activity triggers so everyone is on the same page from dawn to dusk.
A Ro-Ro module that gives automatic parking warnings – drivers will love it.
Integration with weights in stackers/trucks to make container handling even easier.
An extended reporting module for even greater business overview and insight.
As it Happens
Connect terminal operations with port operations using our Terminal toolbox and Port modules in a combined real-time solution. This means all stakeholders can see the same updated display and use the data for prediction and planning – saving time, costs and, of course, emissions. Wow!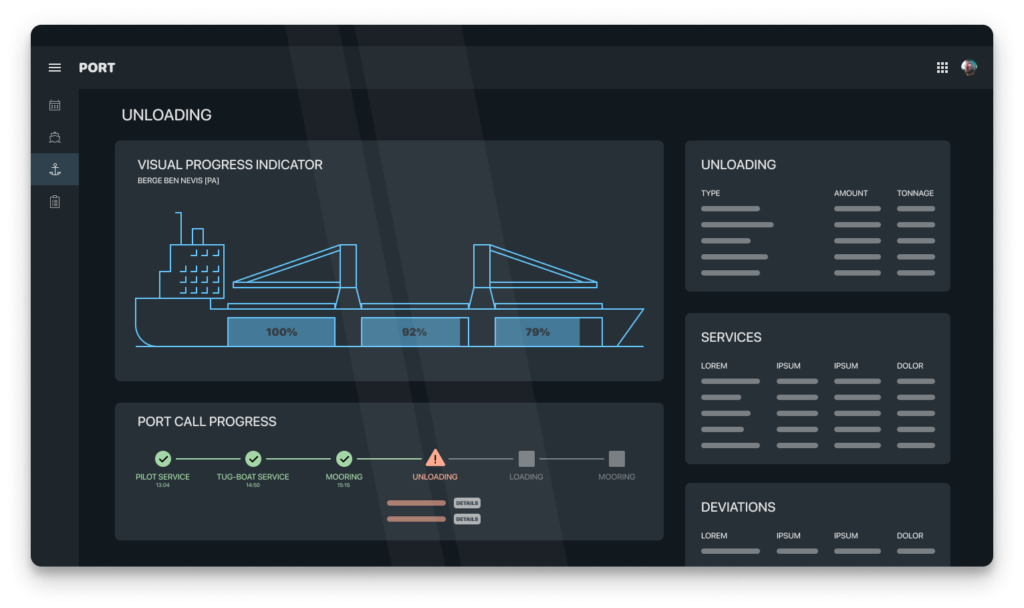 Current and upcoming TOS stores
We just released a story on the TOS technology choice taken by Ervik Shipping stating that resource efficiency and optimal use of resources prompted them to the our Terminal system. Read more: Ervik Shipping selects Grieg Connect TOS for Egersund terminal
In the upcoming article we will share "How to migrate five terminals in five months – at an average implementation cost of only €3,000 per terminal". Stay tuned… we can't wait to share our new terminal operating system (TOS) story with you guys.