First, a basic definition: a Terminal Operating System (TOS) is a software application that supports all the core activities in a cargo terminal with the key objective to enhance efficiency, bottom-line performance and reputation. The different types of maritime terminals are:
Container terminals
Mixed cargo terminals (including break bulk)
Roll-on roll-off (RoRo) terminals
Inland terminals / Dry ports
This article addresses what to consider when choosing a Terminal operating system (TOS) for a Container or Mixed Cargo terminal in the small to medium size range (i.e. 20,000 to 1,000,000 TEU). Our aim in sharing this impartial advice is to ensure you select the best system for your requirements. Please be aware that asking for customized TOS functionality will increase the cost of an off-the-shelf system (see 'Development and Consulting' in the Time and Cost Estimates section below).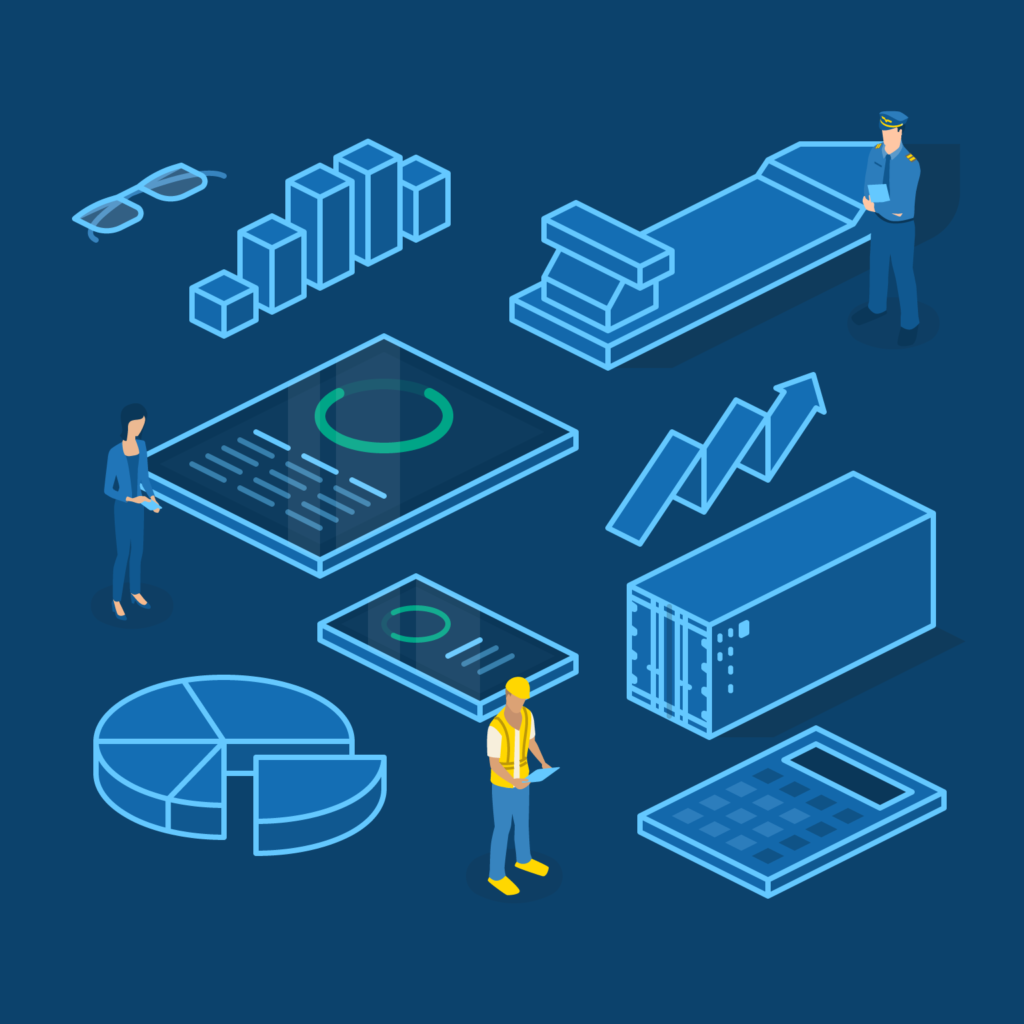 Key Elements of a Modern Terminal operating system
Let's kick off by looking at what a modern (cloud-based) off-the-shelf TOS can deliver in terms of functionality: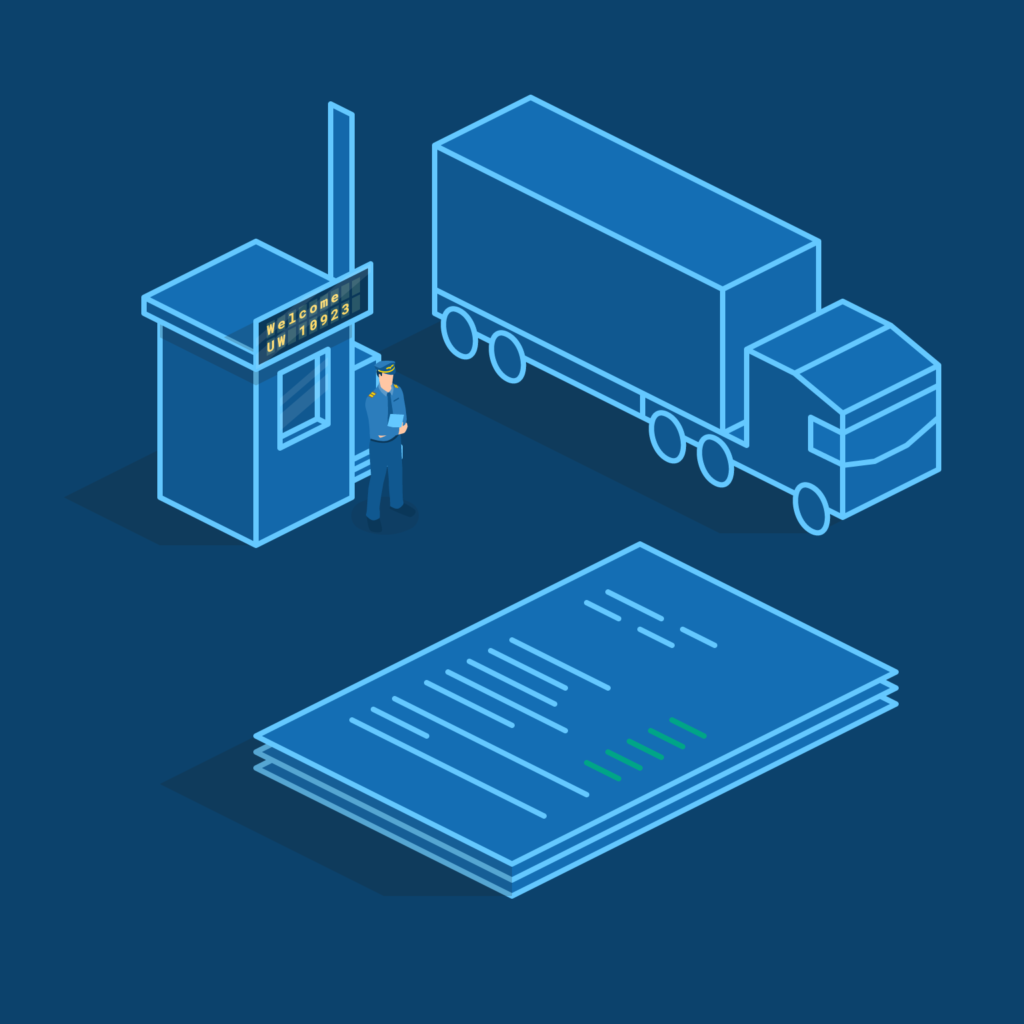 Revenue Tracking
A terminal operating system (TOS) is built to capture all data that can be invoiced. Such activities are typically related to a vessel port call, and invoiced to the shipping line upon completion of cargo loading and/or discharge. Other billable services that a modern TOS should be able to capture include:
Moves (number of container lifts).
Rent (number of days a cargo object is stored at a terminal – typically there is no cost for a few initial days).
Number of objects moved and the weight of each object.
Reefer control (temperature monitoring).
Other services like cleaning.
Stripping and stuffing (packing and unpacking of containerized and break-bulk cargo).
Work hours (including automatic calculation of overtime pay according to relevant regulations).
TOS Integrations
Cargo integrations have historically been standardized through the EDIFACT format. Within the container segment, the European carriers A.P. Moller-Maersk, CMA CGM and Mediterranean Shipping Co (MSC) are now moving towards real-time integrations for efficient, transparent and secure exchange of information using a new platform called TradeLens.
The typical EDIs (electronic data interchanges) that are used today include: CODECO (Gate in and out movements); COARRI (discharge and load lists, export); COPRAR (discharge and load lists, import); COREOR (container release order); COPARN (empty container bookings); MOVINS (loading plan); and BAPLIE (container position in vessel bay plan).
Be aware that setting up EDIs for a new shipping-line customer should typically take less than a day, plus testing and adjustments.
In TradeLens, the TOS should report the minimum number of events as follows: Different "Actual" timestamps; Gate In; Gate Out; Loaded on Vessel; Discharge from Vessel; and Actual Vessel Arrival (ATA) and Actual Vessel Departure (ATD). (Note that ATA and ATD can be automatically time-stamped.)
The minimum data set for each event is as follows: Carrier booking number; Bill of Lading number; Equipment number; Event time stamps and location codes (UN LOCODE and SMDG).
Integration with Maritime Single Window (MSW), National Single Window (NSW), SafeSeaNet (vessel traffic monitoring in EU waters) should be a standard feature in any TOS. This gives the terminal an overview of ETA (estimated time of arrival) manually entered for all expected vessel calls, with a minimum notice of 24 hours. These integrations should be based on the international ISO 28005 protocol which has now been adopted by NSWs.
Integration with your ERP system will streamline your invoicing process. The terminal operating system should automatically output order lines (service plus cost) for invoicing related to a vessel port call and the customer. A modern ERP system should have a web service interface to enable mapping between the TOS and ERP. One bottleneck in TOS implementation typically results from the customer not having adequately advised their ERP provider to plan their role in integration so that they are aligned with the TOS delivery team.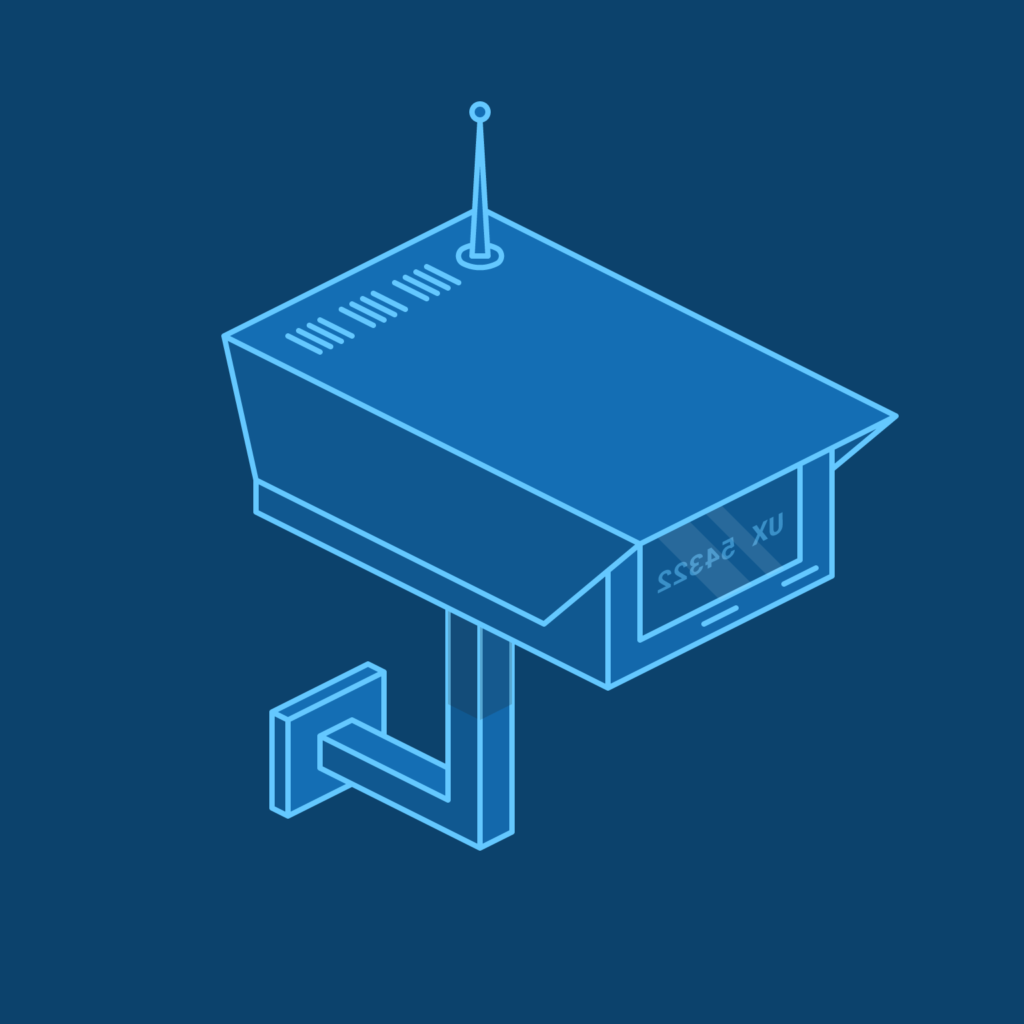 Why a 'Smart-Gate' should be part of the TOS
Efficient flow both at the quayside and through the Gate is vital to ensuring optimal terminal operations. Turnaround times for trucks and vessels are measured as terminal KPIs. Drivers and ship operators make money when trucks are driving and vessels are sailing. Idle time in the terminal is lost revenue. Doing all this as fast as possible increases the attractiveness of a terminal as a preferred operator and partner.
The Gate set-up can often become pretty complex as there many systems that need to work together:
Each time a truck arrives, a notification needs to trigger the reach stacker for a pick-up. The pick-up point can be the location of an RTG crane, which directly moves cargo on and off the container stacks.
The cargo manifest needs to be in place electronically, and matched to the notification/booking.
Trucks and drivers must be approved (or ideally pre-approved) for admission through the Gate. (For driver approval, two controls need to be made: ISPS requirements and cargo requirements. The same approvals are required for truck, and possibly trailer, approval.)
Using a mobile pre-approval app will save costs (kiosk investment and congestion at the Gate). Other benefits include preparing your terminal for truck ETA predictions, Gate congestion alerts to drivers, while the app also establishes a direct communication line with drivers to secure further cooperation and Gate flow optimization.
Time and cost estimates (for a small to medium-size terminal)
Here we detail some rough costs for Terminal operating system set-up and ERP integration. But it is important to remember that license fees and hourly rates vary between suppliers.
Feature
Our TOS pricing
Compare your own
TOS set-up (one-time-fee)
plus EDI configurations and training. Remember this is for a cloud-based off-the-shelf system with standardized EDI connectors.)
€4,000
TOS license fee
Typically annually subscription (often volume/TEU dependent ranging from 0,5€ to 1,5€ per TEU)
€1/TEU
EDI integrations
Possibly a modest license fee
€500/yr/liner
ERP integration
One week's work with an approximate cost of €2,000 to €5,000. This amount should be at the upper end if you have a professional ERP provider who may charge for their integration services in addition.
€2,000–5,000
MSW / NSW / SafeSeaNet integration
Should be included
Included
Smart-Gate license fee
Typically annually subscription/Gate, or per TEU ranging from 0,1€ to 0,3€ per TEU. An ISPS / Security / Access control system will have an additional cost.
€0,2/TEU
Smart-Gate integration and hardware (gate cameras, kiosk, readers etc.)
Care needs to be taken here. If you ask for integration to an existing legacy admission systems, the cost will escalate. Ask your TOS supplier for a bundled solution where they have already done the integration between Gate/TOS plus ISPS plus Access control. Ask them for their recommended ANPR (Automatic Number Plate Recognition) cameras. They may already support the camera APIs so you do not have to pay for an added integration. It is advisable to pay for a yearly support and service license – but make sure you have ONE main supplier who supports you and is in charge of locating the malfunctioning part when your Gate is "down". There can easily be components from 5 to 6 suppliers that work jointly for smooth Gate flow.
n/a
Development and consulting
For bespoke development, costs are based on the supplier's hourly rate. You are now moving away from an off-the-shelf product and into the innovation landscape. Define your objectives, and your supplier will respond with tasks, activity packages and best cost estimates. Be aware that best TOS solution is perhaps not the one you scoped initially, but the one that you will develop and test in several iterations together with your supplier. Work agile and accept deviations from the original best estimates. Implementation and process change can take time. At the end of the day, it's all about people, willingness and capacity to change, clear leadership and good teamwork.
€125/h
Support and hosting
This should be an integrated part of your monthly/annual license cost. There may be added levels of support, typically for 24/7 requirements.
Included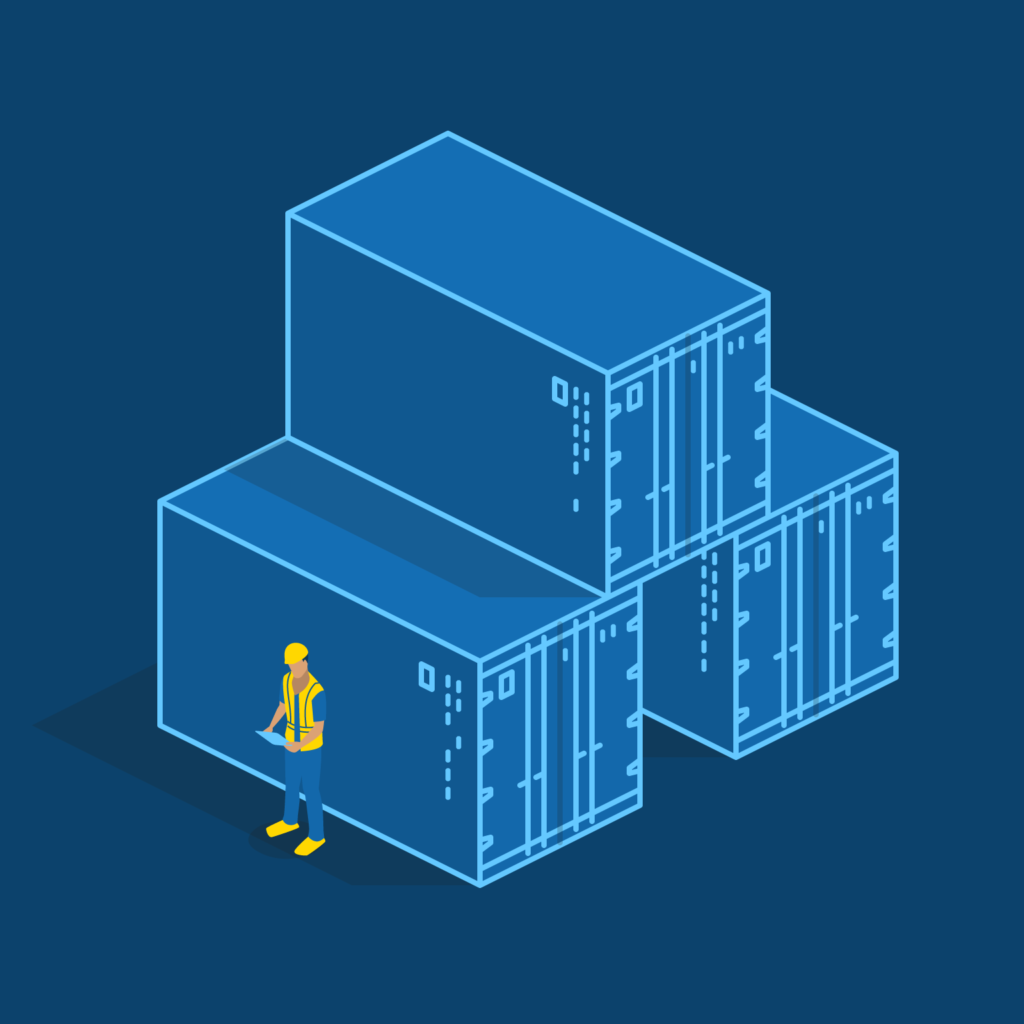 A Checklist of Minimum Requirements for a Modern TOS
Here we present the features that are absolutely essential when choosing a terminal operating system provider. The system should:
Be 100% cloud based.
Incorporate mobile technology (apps) for data capture and stakeholder communication.
Include easy 'plug and play' connectors that support standardized cargo information formats (EDI/Tradelens). Such connectors make configuring and testing cargo integration for new shipping-line customers much easier. Your TOS provider should typically take less than a day (in cost terms) to implement this for a new customer, before the system goes live.
Provide ERP integration that supports your particular invoicing and accounting system.
Set-up cost and the time required for implementation and training are very limited. (In other words, the TOS should be easy to use).
Affordable integrated security and Smart-Gate solution for smooth Gate flow (ISPS compliant).
Data-driven yard planning – machine-learning suggestions for optimized cargo/container placement.
AIS-based quay planning tool, with vessel ETA prediction.
Compliant with Power BI (Microsoft) or similar business analytics service.
Automatic Port Authority reporting.
'Nice to have' modules
These items are not essential. That being said, they make life a lot easier and including them will power you into the digital frontline:
Port Call and Quay Planning module with AIS detection, ETA prediction and accurate ATA/ATD notifications
Yard Planning module (may carry additional cost). This is fairly easy to configure. Importantly, the included 'planning strategies' must match the nature of your terminal operations.
Power BI and Analytics module for data mining and real-time reporting
Asset Management module. Start by digitizing your terminal infrastructure and visualize all assets in a digital map. This is the foundation for your future 'digital twin'. Ask your TOS supplier about the emerging standards for digital port infrastructure. They should be able to educate you and support the new protocols.
Lessons learned (or our 'rules of thumb' for choosing a TOS)
Off-the-shelf TOS solutions are affordable. That being said, the cost of solutions will escalate if you ask the supplier to develop special customized functionality.
Choose a modern, easy-to-use and 100% cloud-based TOS from a supplier with good client references.
Work closely with the project manager from your supplier. She or he will guide you successfully through implementation, and beyond.
'Connect' with your supplier; it is no problem to conduct a full remote roll-out of your TOS and Gate systems. Microsoft Teams workshops supported by a digital chat channel and online training is becoming the norm.
Gate: Skip the physical kiosk (if you can) and go fully mobile (choose a software-driven Gate, not hardware-driven). This will save substantial Capex and lower your Opex as fewer parts mean less chance for breakdowns.
Gate: Request an option that includes a modern Access Control System as part of the Gate system. (This avoids integration costs with your existing legacy systems).
Gate: Several ports and terminals have introduced a modest Gate fee. This can easily fund your ISPS and Gate investment. (The system can process monthly billing to transport companies automatically, or instantly deduct passing fees as trucks go through the Gate.)
Integrations: If integrations are part of your requirements, invite each system provider to have a management representative on your steering committee. They will (hopefully) make sure that the data exchange process moves forward. Unanswered questions between suppliers do not stay open for months!
Integrations: Integrations are time thieves and cost drivers. Your new TOS is not normally the problem. The problem is more likely to be the ability (or inability) of your existing systems to exchange data, or system suppliers failing to provide timely access to skilled personnel.
Data innovation: Your data is essential for future data-driven decision making in your operation. Ask your vendor to take part in a joint machine-learning initiative. This will unlock ways to optimize your existing data and provide actionable insight that can capture future operational efficiencies.
Avoid the large legacy TOS providers – they will not pick up the phone for under €100,000.
Finally…
If you have come this far in selecting a Terminal operating system, consider next whether or not your staff is ready and willing to implement new technology. Have you, and they, set aside the time to do it, and do you have a common vision and approach? Are you willing to change or tweak your processes? This may include taking time to advise your shipping clients and visiting truck drivers on how introducing new ways of working could provide added value for them, too.
Do also read how Norwegian terminals, Westport, Greencarrier and North Sea Terminal has reaped big benefits with modern TOS solutions.
Good luck in your TOS journey!
(If you find this helpful, we would be very happy if you sign up for our newsletter down to your right)