The Port of Bergen is Norway's second largest port and one of the most popular cruise destinations in Europe, handling 95,000 port calls and 45 million tons of cargo each year.
A leader in port technology, the port has partnered with Grieg Connect on a long-term port digitalization project. The new initiatives will incorporate Kraken Tools software and include major improvements to their existing port management information system and AIS module (Port), deployment of an automated security gate (Security), and the construction of a new cargo terminal in Ågotnes (Terminal).
As part of the National Port Digital Infrastructure, the Port of Bergen has joined with large ports and governmental institutions to help establish a more standardized port management solution throughout Norway. The end goal of the project is to reduce the length of time at port for cargo and tankers and shorten waiting time for vehicles.
We sat down with Morten Albriktsen, COO of the Port of Bergen, to discuss the digitalization project underway and his long-term plans for the port.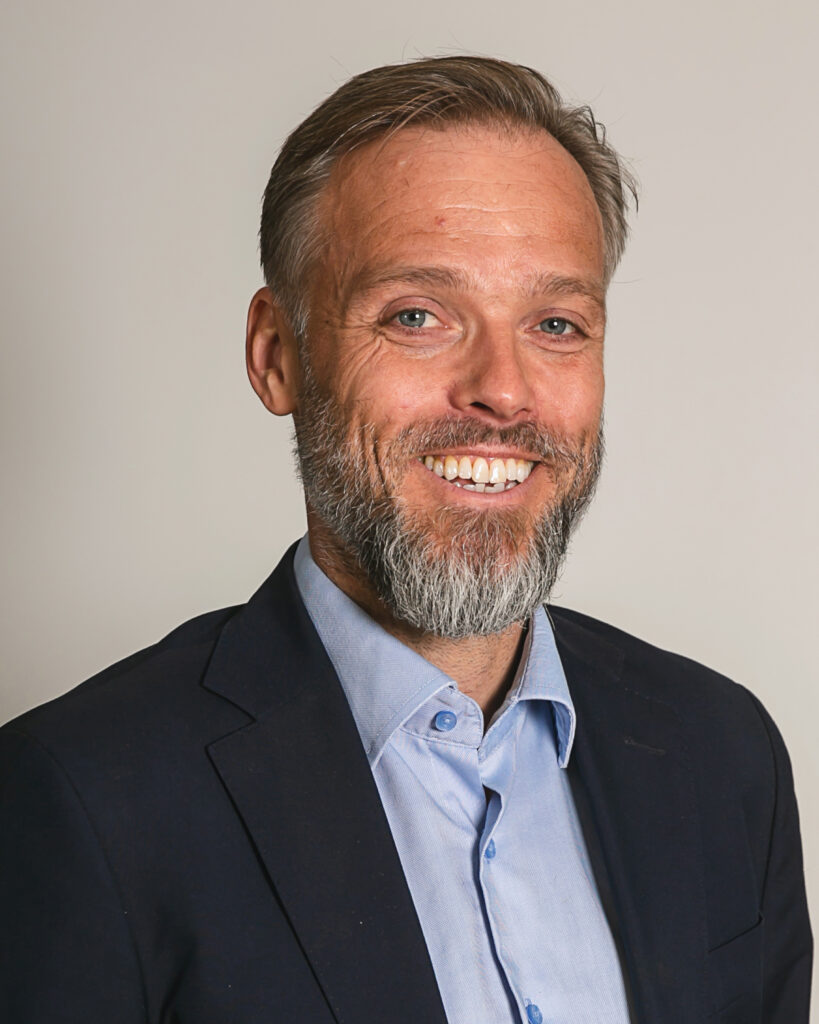 A new, service-based business model
The Port of Bergen is in a transitional period, moving away from renting property as a source of revenue and shifting into a service business. The reorganization began in May of 2019 and drove the port to rethink its operations from the ground up.
A major part of the new strategy, says Albriktsen, was shifting away from paper tracking and shifting to new and more efficient technologies.
"That's the main reason we embarked on this digitalization journey. We have to shift to running the port as a commercial enterprise, and make sure that all the business and services generated in our port are more efficient – both for our clients and for the port itself."

Morten Albriktsen, COO, Port of Bergen
Port streamlines Bergen's Port Management Information System (PMIS)
Grieg Connect's PMIS and AIS solution, Port, is web-based software that combines the ability to manage operations, plan port calls, and process invoices into a single system. The information can then be analyzed or easily passed on to outside stakeholders when necessary.
Prior to the new set of initiatives, the Port of Bergen had worked with Grieg Connect to fully automate revenue registration and digital cargo reports – and Grieg is working together with a group of ports to deliver a major software update during 2022.
A key objective for the new project is to reduce the hundreds of emails and phone calls generated from port calls, transferring the process to an easily accessible desktop or mobile application. All invoicing would then be handled immediately after the ship leaves, closing the account for the ship call in moments instead of weeks.
Another is to give ships the freedom to book services online when they book into their berth, and the ability to pick and choose services based on their needs. Coupled with this, the application will connect with the providers that deliver the services.
We're getting away from the yellow notes and back-of-an-envelope reporting and starting to do things digitally. Although it's a very conservative industry, Grieg sees that this is the way the industry is going.

Morten Albriktsen, COO, Port of Bergen

What's included in the next round of software improvements?
A GUI that displays berths, mooring plans, and other port activities
Improved operational tools with digital reporting
The graphical upgrades will also serve to make the port's maps and reports easier to understand for stakeholders outside the organisation.
We see that the next generation of software that Grieg is developing will be a giant leap forward in every possible way, and we're very excited about how we'll use these features to incorporate the purchase of services into our vessel booking. We'll also be able to make maps where you can see everything that's going on, and what's where. That's in the pipeline and will be ready within a year or so. And I believe it will be very welcomed by the public.

Morten Albriktsen, COO, Port of Bergen

Deploying a secure automated gate
Away from the docks, the Port of Bergen's second initiative is the implementation of an unmanned security gate for ground vehicles, scheduled for completion in Q4 2022.
The system will be integrated with Kraken Tools Security software. This will allow personnel to manage access quickly and remotely while passing information directly to their port systems and the systems of logistics operators. Invoicing is automatic via the port management information system, and permits are digital, reducing paper burden and improving gate flow.
It's been a smooth process so far. The system will give us a thorough overview of what's going on in the port – the system can also be expanded to cargo moves in and out and what mode it moves in. The future system will give us a much better overview of cargo operation and the movement of goods in our port.

Morten Albriktsen, COO, Port of Bergen


A long-term outlook at Ågotnes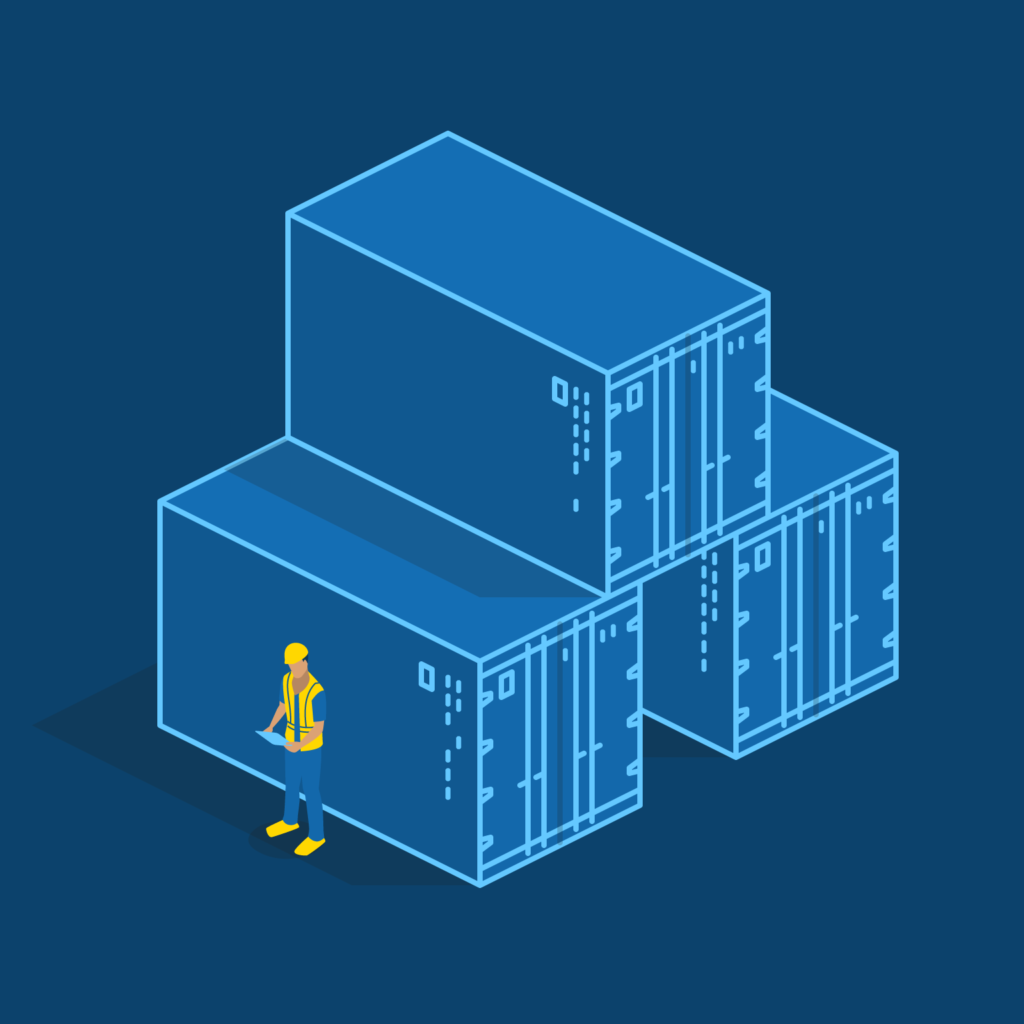 In the longer term, Albriktsen plans for the port to move its industrial activities out of the city center of Bergen to a new cargo terminal currently under construction in Ågotnes. This will enable the port to remain attractive for their cruise and tourist segments. At the same time, the port's terminal operators can continue serving the offshore industry from a dedicated facility equipped with the latest technology – including Terminal, Grieg Connect's terminal operating system (TOS) solution. Terminal allows for simple, early electronic documentation – leading to shorter turnaround times – and graphical tools to increase the ROI of container movements.e
The cargo terminal is also intended to set an example for zero-emission distribution, with funding from the EU as part of the Horizon 2020 research program. It's projected to be operational by mid-2027.
According to Albriktsen, the reception of the new initiatives and technologies at the port has been positive so far — even if getting everyone trained and onboard can pose a challenge.
People see that we are getting better tools that allow us to do a better job, and people appreciate that. Overall, our new business strategy is directly connected to digitalization and the need for better systems to capture data. Grieg Connect is playing a vital and important role in this. We're happy with our cooperation and very excited about the future of the Port of Bergen.

Morten Albriktsen, COO, Port of Bergen

So are we.