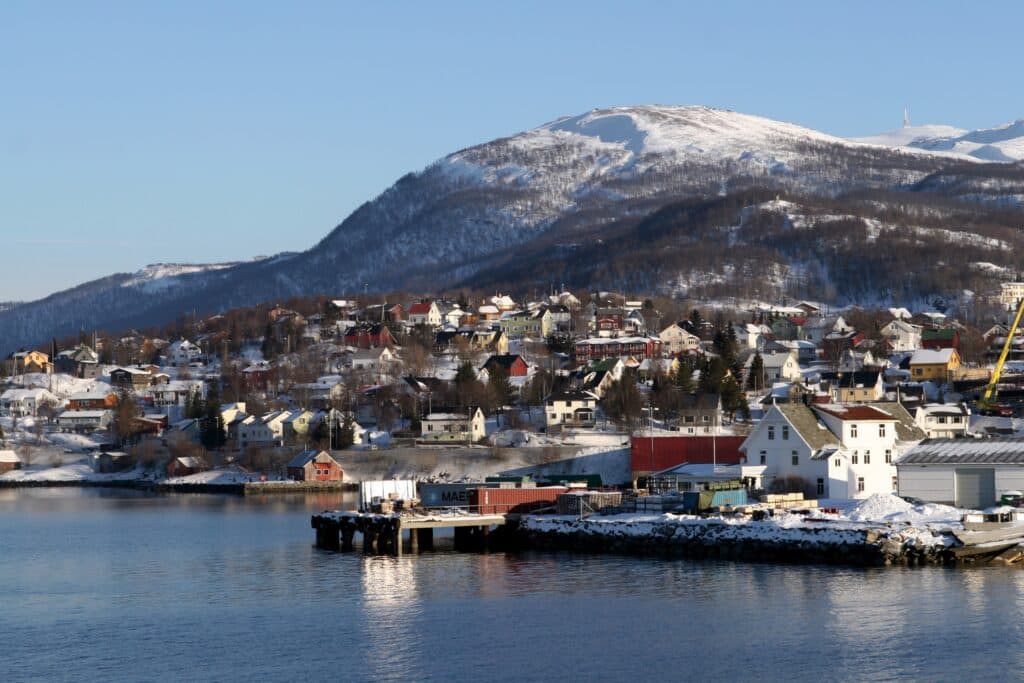 Port of Senja and Grieg Connect has entered into a five-year agreement for the development of a port management information system (PMIS). The port system is designed to handle port calls, streamline operations and simplify invoicing and statistics reporting.
The new port authority, a result of a merger between Lenvik, Berg, Torsken and Tranøy municipality, has become responsible for more than 30 quay areas over a vast area in the new Senja municipality. Spanning more than 2000 km2, the municipality takes its name from the Senja, the second largest island in Norway.
– More facilities spread over different geographical locations increases the complexity of running a port authority. A port management information system was necessary to ensure efficient and safe operations for us, says Alf Ingvart Rørbakk, Municipal Director, Senja Municipality
Earlier this year, the municipality announced a tender to acquire a PMIS with related services. The solution from Grieg Connect, favoured in competition with other Nordic providers, comprises:
The cloud-based, modular Kraken Tools solution was considered the best both in terms of technical quality offered and price of the solution.
-Our goal is to increase the competitiveness of Port of Senja to ensure it is an attractive destination for shipping companies and an efficient partner for the local community. Grieg Connect is the right partner for for us to achieve this position, says Rørbakk.
The new port management information system is scheduled to go live early in 2021.
-We appreciate being chosen to digitise daily operation for the new port authority. The system will be live in a matter of weeks. This is yet another statement that modern, modular and cost-efficent tools for port management is an attractive recipe, says Dan Steinnes, Business Development Manager, Grieg Connect
For more information, please contact:
Alf Ingvart Rørbakk
Director, Senja Municipality
Phone, 954 58 124,
Email, alf.ingvart.rorbakk@senja.kommune.no
Dan Steinnes
Business Development Manager,Grieg Connect
Phone, +47 411 50 806
Email, dan@griegconnect.com