As Product Owner for Port (our port management system) and Security (ISPS), Anne is in charge our product roadmap, assessing all stakeholder requirements and translating them into digital solutions together with the development teams.
Kristiansand native Anne joined our forerunner Seamless as a software developer in 2002. With previous experience developing crew management systems she was recruited initially for six months to migrate our existing port management system (Portwin) for all our port customers. She passed that test and landed the job as developer for Portwin.
Her interest in computing started at just 13 when she started writing programs in Basic on her Commodore 64. "My first program calculated areas and volumes of geometric figures, so it wasn't an interest shared by any of my girlfriends!"
After studying maths at college, she worked first as a store manager before her three children came along, including twins. "I wanted to continue studying, but as a single mum at the time, it had to be something I thought was fun – that was the only way I'd have enough energy to study and take care of three toddlers at the same time. So, I chose mathematics and informatics!"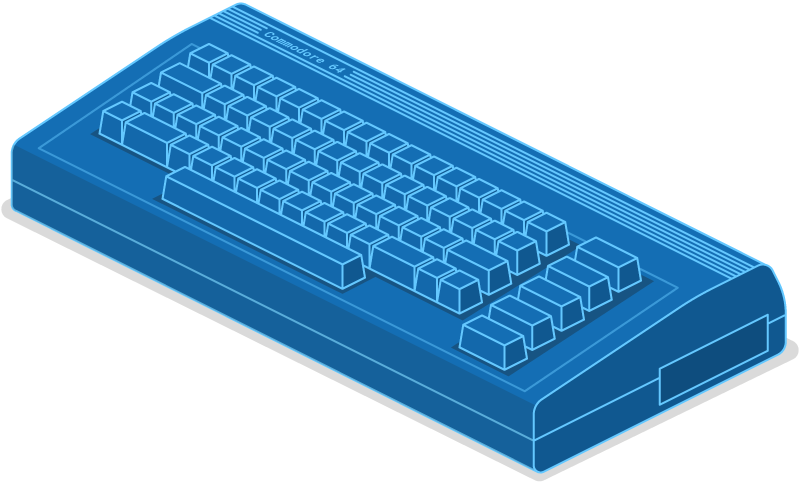 A knack for problem solving
She has worked with many different technologies. The port management system, Portwin, was previously written in Powerbuilder using Oracle as the database. "Otherwise I've worked mostly with .NET and Microsoft technology like C# and Biztalk Server. It's the problem-solving that triggers me the most."
A lot has changed. "Remember we used to burn new software versions on CDs and mail them out four times a year! Now we have a modern web application, everything's in the cloud and we release new functionality every second week, or continuously if we want to."
Colleagues refer to Anne as "the glue" of the company because of her experience and knowledge. Does being the go-to person make her indispensable?! "Thanks for the compliment, but no one's indispensable and certainly not me!" she jokes. "But I'm glad I'm able to contribute. We've got a lot of skilled people and with our new hires we're building a strong and robust organization."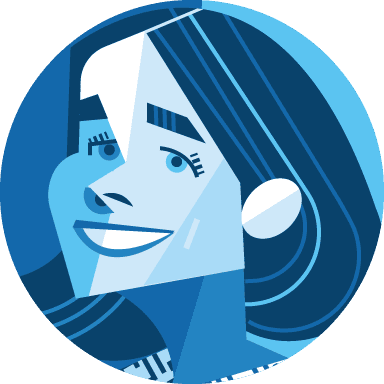 Customer value is king
Prioritizing is one of her key tasks. "There are so many things we want to do. The challenge is figuring out how to create the most customer value with the time and resources we have, and getting it done," she says. "It's a super-interesting domain, and I really enjoy interacting with our customers and helping them simplify their work processes."
Anne has seen a number of bosses and corporate changes over the years, during which she has kept her eye fixed on solving customer problems as best she can. "The most important change was our acquisition by Grieg Logistics. It means a lot having a strong owner who believes in what we're doing and is with us for the long term."
She recalls a particularly memorable time in 2015 when her team totally rewrote the Portwin system from scratch in a new cloud-based version. "Thinking anew and solving customer needs in a smarter way was the challenge. They're happy with the result so I think we succeeded. Now we want to take it to the next level."
Learning with LEAN
Creating a positive culture is just as important in-house. "We've used Scrum for many years in software development focusing on customer value. I like the idea of self-organized teams, continuous improvement and the resource every employee represents." Her yellow, green and black belt certifications in LEAN she did at first because she thought it valuable from the customer side. "But I soon realized there were a lot of opportunities to streamline our own work. Success is all about culture."
Putting a life philosophy into words is tough, but Anne's is to try to see the best in people and respect others who think differently. "When the going gets tough, it's important to not give up, mobilize your inner resources and, if necessary, ask for help!"
Her sea captain Dad was likely the biggest influence on her growing up. "He was a reflective person with good self-insight. We were close and he taught me a lot about human relationships."
Her advice to youngsters at the start of their careers is to believe in themselves and dare to take on the challenges that come their way. "Always learn new things, and identify your fields of interest and engagement."
Queen of apps
Part of Anne's remit is leading our mobile app developments. For our port management system, they include GO Services, an operational tool for port personnel delivering services from mooring and crane operations to water supply. "Instead of taking notes and delivering them to the office for registration and invoicing, now they can report directly into the app," Anne says. "It also provides an overview of current port calls and services ordered, and can be used by external suppliers."
"There's a cool function for Onshore Power Supply, where a vessel captain can control and monitor the power usage himself remotely as a 'self-service'. Port personnel can also monitor every vessel using power, with the port system automatically updated for invoicing. We're also working on a new function where port staff can register all cargo being discharged and loaded in real time.
"Another of our apps gives ports a simple, self-service solution for getting access permission for persons and vehicles to enter a facility. They have full control over who is allowed on the premises and it saves time for truck drivers delivering cargo through the fast lane." Read more about this and other functionality in our modular port management system
The future port management system
These kinds of new digital solution require people to change past habits and behaviour, Anne says. Her call to action is "Just do it! Ditch those old way of doing things and train your employees during the change process."
"Our product vision has three keywords – Self-service, Collaboration and Automation – which sum up the direction we're going in," she says. "Hopefully ports in the future will be modern and digital in terms of administration, and lean when it comes to operation."
"In a wider perspective, our common goal is to strengthen maritime transport, move more cargo from road to sea, find smarter logistic solutions for transport to ports and stimulate green innovation to reduce ports' environmental footprint." The whole Grieg Connect mandate and reason to be is available at our company story pages
Fresh air works wonders
In her free time, you'll find Anne walking in the woods or foraging for mushrooms in the autumn. Favourite pastimes are jigsaw puzzles, reading, cabin trips, good food and good company, or simply watching the world go by at a café. "Spending time with my husband, family and friends reminds me of what really matters, while hiking in nature helps to clear my mind and set priorities."
Asked who she'd like to invite for dinner (somebody she knows of but has never met), Anne selects Elna-Kathrine Grieg, chair of the Grieg Foundation as well as Grieg Logistics. "It gives real meaning to what we do every day when our owners distribute 25% of profits to worthwhile projects mainly supporting children and youth. I'd also like to thank her in person for a specific donation the foundation made to an organization I think does a very important job," Anne said.
Anne never pictured herself still in the same job when she started getting older. As to what the future holds, she says: "I still have a lot to learn and there's still so much innovation to do. I just follow my nose and hopefully that'll bring more interesting challenges on the way!"