Cruise lines can look forward to easier itinerary planning with the new tool, the Itinerary Planner. The objective is to distribute traffic, and avoid congestion in popular cruise destinations . The tool is launched by Cruise Baltic and Cruise Norway, who have worked together to create a convenient solution for cruise lines planning itineraries in their regions.
The Itinerary Planner is a further development of Cruise Norway's Cruise Calendar, but with a new design that also includes the entire Baltic Sea Region. It works like a calendar where cruise lines can check the availability in the Baltic Sea Region and Norway and plan their itinerary accordingly. Thus, it now becomes more convenient and easier for cruise lines to plan new itineraries in the regions. The benefits for ports are equally present as the Itinerary planner is instantly updated with changes from the scheduling tool in Grieg Connects Port Management system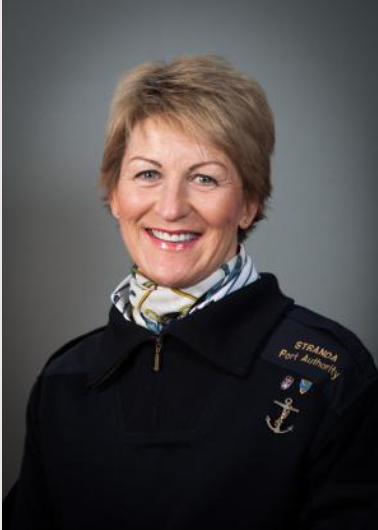 With more than 200 cruise calls a year, the automatic integration between PORT from Grieg Connect and the Itinerary Planner is absolutely essential for us. It gives us the flexibility to work in our port management system while keeping the liners updated anytime always
---
The Itinerary Planner works very simply: The cruise line creates a draft of the preferred itinerary, checks availability and avoids congestion. If there is no availability in a given port, it will be displayed as "fully booked". Most cruise ports in the Baltic Sea Region and Norway are already represented in the tool and easy to identify, so it is as convenient as possible for the cruise lines to get a great overview for future itinerary planning.
Please find the Itinerary Planner here: https://planner.cruisebaltic.com/
Cruise Baltic was founded in 2004 and today it includes 30 ports and destinations in the Baltic Sea Region. The network offers easy access, great service, high standards, and full integration between ports and cities throughout the region. Please read more at www.cruisebaltic.com.
Cruise Norway was established in 1992 and is a marketing company owned by Norwegian cruise ports, destination companies, attractions and suppliers to the incoming cruise industry in Norway. Cruise Norway serves as a B2B cruise network and marketing organ for all major Norwegian cruise ports including Svalbard. Please read more at https://www.cruise-norway.no.
Grieg Connect is part of the family-owned Grieg Group based in Brgern Norway. Trusted by more than 80 partners in the Nordic region, Grieg Connect portfolio includes port management system, terminal operating systems, ISPS modules and realtime ferry systems
For further information please contact Director of Cruise Baltic, Claus Bødker, at clb@woco.dk and telephone +45 61 20 96 74 or Managing Director of Cruise Norway, Inge Tangerås at inge@cruise-norway.no and telephone +47 98 20 67 67 or Head of Sales and Marketing, Grieg Connect, Erik Aadland, at erik@griegconnect.com and telephone +47 922 75 880

Feature image by: CDH