Reporting of damage
The first important principle of container damage management is to determine whether the containers were damaged before they arrived at the terminal or at the terminal itself. It is therefore important that the damage is reported as soon as it is detected by those working with cargo handling. Reporting should require only a few clicks in the mobile interface of the TOS, so that damaged containers are also reported when they are detected on cold winter days.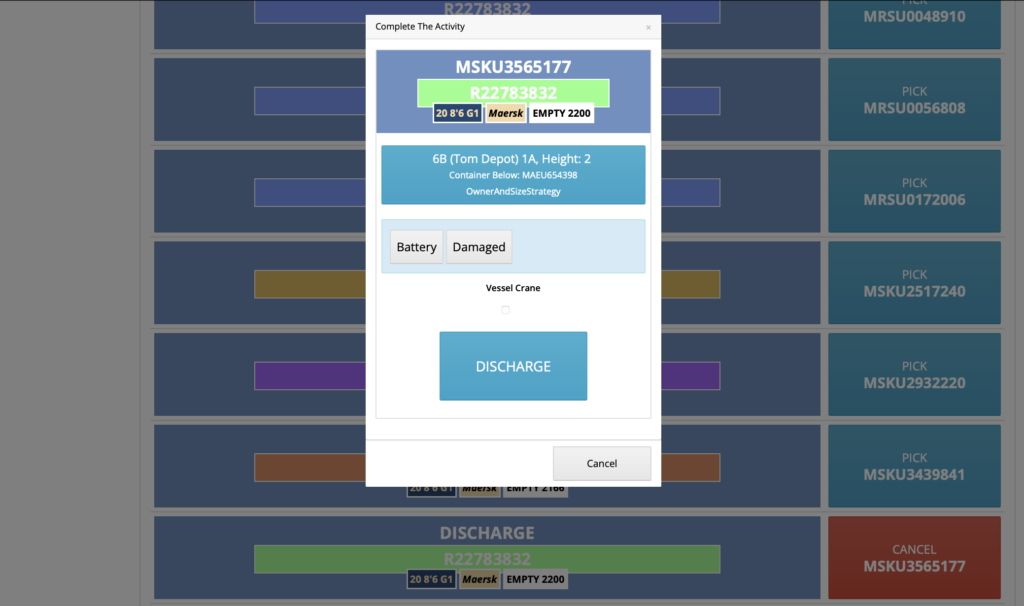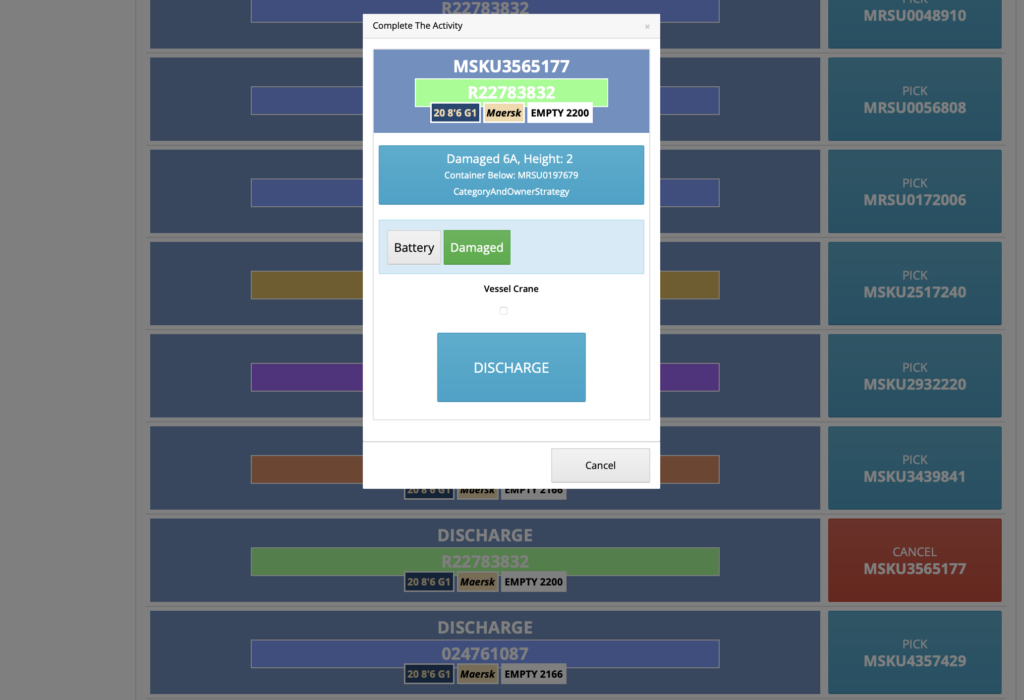 The operational personnel can use their mobile phones to take pictures of the damaged container. This will be added to the respective container and serve as documentation.
Terminal, Grieg Connects TOS, can also be set up with invoicing functionality. so that the container marked as damaged automatically gets a new invoice line.
Follow-up on reported damage
After the operational personnel report the damage, the back office can take over the work in the terminal system. The operational personnel can also continue working on the damage report, but it may be suitable to do this in the office.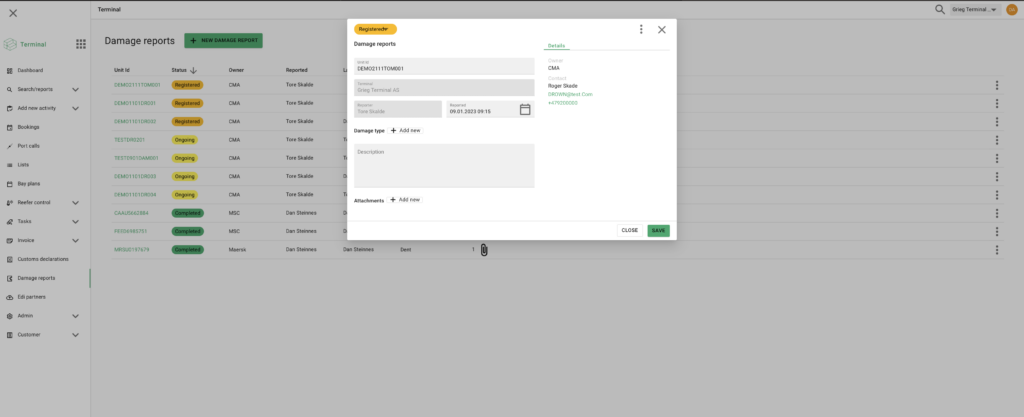 Damaged containers have different statuses in the terminal: registered, i.e., reported; ongoing, a damage being worked on; completed, a damage that has gone through the flow and is archived; or repaired, a damage that is repaired and invoicable. The list of damaged containers will show the date of changes and who has reported them. The terminal supports EDI messages to Maersk, and facilitates a detailed damage report with PDFs that can be sent to a defined recipient list of container owners. Such emails may, for example, serve as an estimate for repair.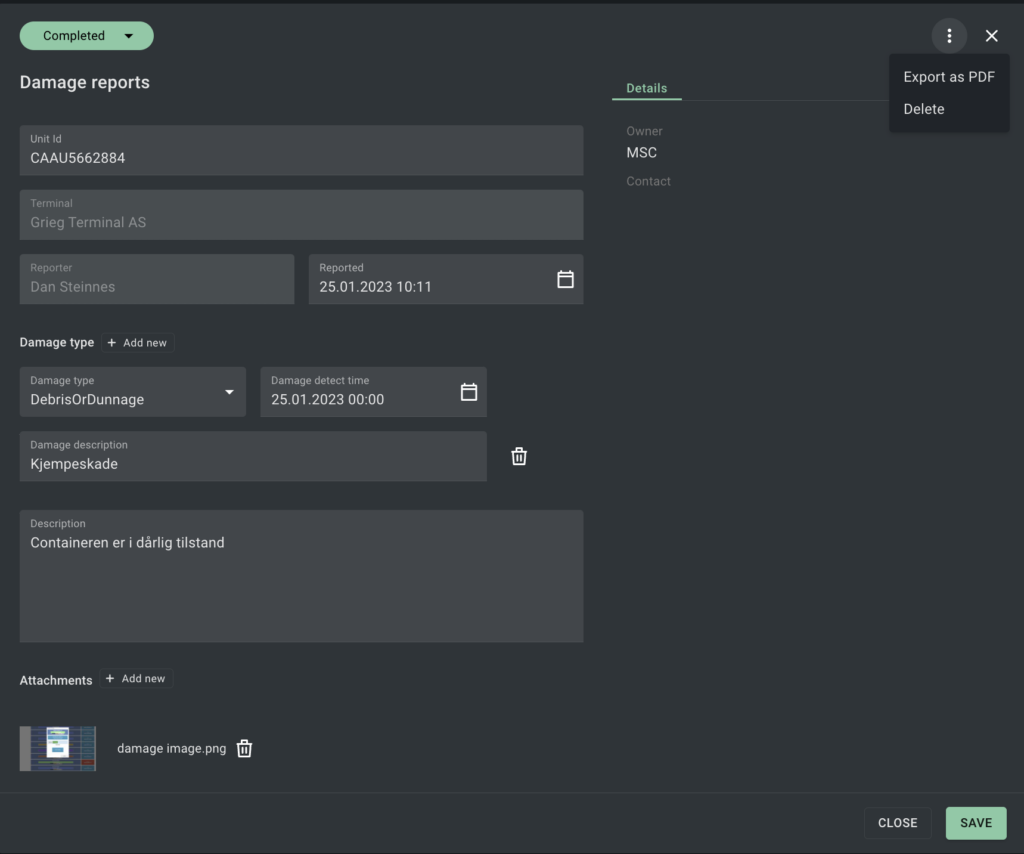 Grieg Connect is continuing to add more functionality to the damage module this winter with new lists and filter views as part of the plan.
For more information on damage reporting in Terminal, Grieg Connects TOS, please contact our sales or support team.