Port philosophy
Automation, interaction and self-service are the core tenants in the development of Port (our port management system). We aim for unparalleled functionality, excellent user experience and rock solid robustness. We are kicking off 2021 with hearty portion of good news, so keep on reading…
Customer centric development
To ensure maximal value for our clients while keeping a tap on many projects we focus on regular iterations with bi-weekly rollout of updates; coordinated team planning, development and operations methodologies; and prioritising feedback;. Following this structured approach keeps everyone on the same page from start to finish. This also makes sure that as many as possible gets the most value from our systems regardless of size and location.
2020 – strange but busy
Against the unwelcome backdrop of the Covid-19 pandemic, 2020 was a long but rewarding sprint for our Port development team. We built several new features to simplify workflows and tighten up revenue generation, with one eye on exciting innovations on the drawing board for 2021 (see end of story).
We continued our work to develop the world's best modular port management system for small and medium-sized ports at full speed ahead. Our goal is for the system to be as useful, efficient and easy to use for the smallest fishery ports as it is for terminals clocking up to 100,000 and more port calls a year.
Impeccable invoicing
The saying goes "if you've seen one port, you've seen one port". That's true in terms of activities that takes place in a port no matter how big or where it is. Things can always be improved and they are certain to differ from place to place. The same goes for invoicing routines. We've therefore implemented a series of advanced pricing features in our port management system. These are Features that can be linked to, among other parameters, time of day, volume pricing, stair pricing and aggregated invoice details. All in all, improved customer service as this enables you to better met the requirements of your clients
Registration as it happens
We use our mobiles for just about everything whether at work or at home – and we strongly believe this should be the case for ports too. Consequently, we focused on enabling activity registration in real time (not in the office two days later), as well as implementing support for general cargo loading and unloading, reporting of events and automatic overtime calculations. We also enabled self-service functionality for water delivery together with our partner Triangel Security. This enables third parties to fill water with automatic live data transfer and invoicing to Port.
ETA magic
We also launched more than 10 new API integrations, as well as adding estimated time of arrival (ETA) calculation for vessel arrivals to any given location for a port call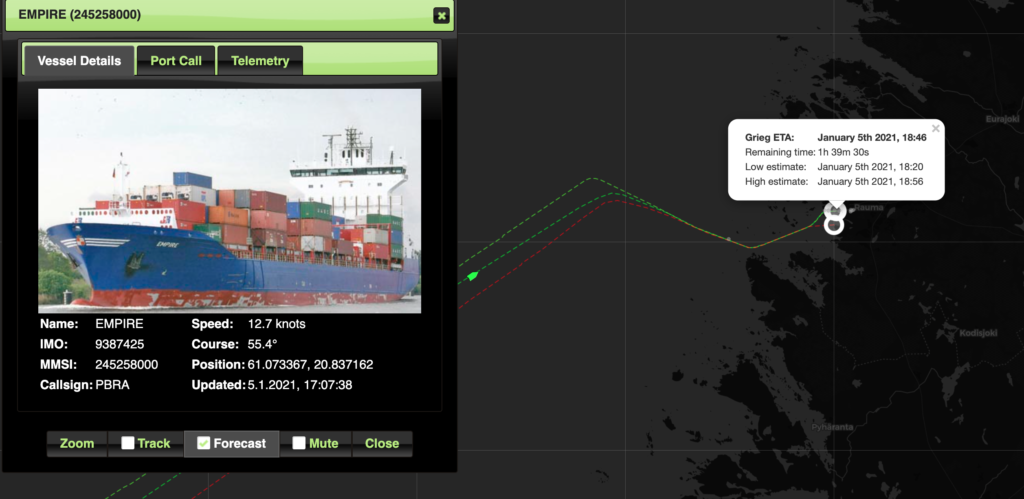 The ETA algorithm was put into action together with our partners at Norconsult. Options therefore now available in the port management system are both an ETA reported to National Single Windows and an ETA based on speed, historic routes and machine learning.
Investing in talent
During the year we welcomed and integrated 12 new recruits into our Port development team. Doubling our capacity will enable more scale operations in 2021.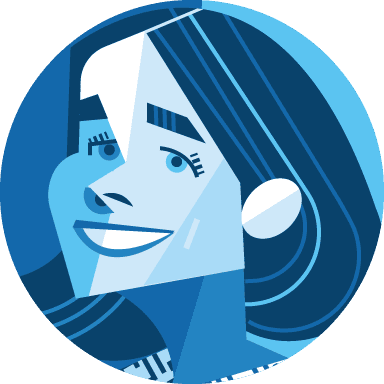 "Our team put huge effort into handling a variety of projects in 2020, many with challenging deadlines. The price engine in Port is now even more powerful and flexible, making it possible to create simple, mobile-friendly interfaces for personnel working in the field. Next, we look forward to adding more planning and map features in addition to self-service booking"

Anne Cecilie Rueness
Product owner, Port
Innovations on the 2021 agenda
Over the coming year we will busy pumping more value into the Port management system making daily work easier for ports and their users. Enhanced visualization functionality in the map will include adding vessel arrival info, graphical berth plans, tracks, asset information and events – so you can see what's happening on the ground and make better, informed decisions. Efficiency rules!
A new Quay Planner will allow customers to allocate vessels on the go. And shorten the time ships spend quayside. This will reduce port fees for shipowners. The result is freeing up resources for delivery planning, of port call services.
Our planned new Task Management functionality will enable holistic planning of tasks in Port and execution via mobile devices. Self-service booking of port calls and services will also streamline a process that is currently considered to be time-consuming.
All this takes us back to our port philosophy, rooted in automation, interaction and self-service. Helping ports, their customers and service and logistics providers get the most out of every port call and activity. We aim to help at the right time and reduce friction. This remains our core focus and will keep us busy for another eventful year. Hopefully we'll crack Covid-19 too.
Best wishes for a prosperous and healthy 2021.
Stay safe 💙